Businesswoman
Cherry Kiss is about to sign an important contract, in fact, so important that she's growing hornier by the second. This futa is looking at her colleague with lust in her eyes and wants to bang him hard to seal the deal. She is giving him all the signs that she wants to bang him, even rubbing her hand over his thighs.
Suddenly he takes a moment to go and freshen up in the bathroom. While he's away, she keeps thinking about him, and her cock was getting harder by the second. As soon as she unzips her suit, Cherry takes out her cock and starts stimulating herself, moaning and thinking about him.
She loves every stroke and she keeps toying with herself. Speeding up, then slowing down. She is rock hard, her nipples are firm, she can't contain herself. Cherry unbuttons her shirt, takes out her perky tits, and starts playing with them. She is twisting the nipples intensely while giving herself a nice handjob. She is filled with lust and all she wants is to reach the climax. She loves having a fat cock and stroking it is a real pleasure.
Her moans are getting louder and she locked on her hard cock. She loves watching it while masturbating. She got so horny that she had to lay down. On the couch, she speeds up and her boobs start shaking from the handjob. Her grip is firm and she is ready to release her sperm all over her office. Her legs are spread apart, her balls are out, and her cock is receiving an amazing stimulation as she is thinking about her colleague.
Starring:
Cherry Kiss
Duration:
10:17
Resolution:
1920x1080
Format:
mp4
Size:
821.01 MB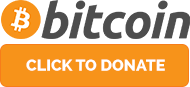 Popular search terms for shemales Cherry Kiss Onlyfans Leaks :